Tranquil, Recreational and Community Oriented
The 14 county region of North Central Florida offers a tranquil lifestyle against some of the most beautiful natural scenery in the state. Outdoor activities abound in this part of the "Deep South" and residents enjoy an affordable and easy-going quality of life.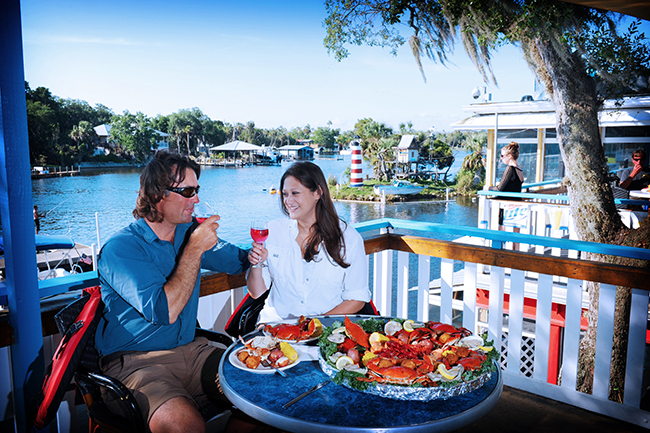 Tourism
North Central Florida is home to the world's largest concentration of natural deep water springs, an abundance of pristine rivers, the best fishing and hunting in the Southeast, hiking trails, parks, and a multitude of outdoor recreational opportunities. It is also home to many historical, small turn-of-the-century towns that are more representative of the Deep South culture.
read more
Location & Climate
North Central Florida enjoys moderate temperatures year round, and is at less risk for hurricanes than neighboring coastal cities. Because of it's close proximity to Georgia, much of North Central Florida's culture has more of a Deep South feel, than typical Floridian.
read more
Cost of Living
While businesses benefit from a low cost of doing business in North Central Florida, residents of the region find the cost of living affordable as well.
read more
Housing
With rural landscapes, smaller towns and larger college communities like Gainesville and Tallahassee, housing options are not only plentiful, but also affordable.
Higher Education
North Central Florida is home to Florida's top research universities -- Florida State University and University of Florida. Several private and community colleges, as well as technical and trade schools also serve the area.
read more
K-12 Education
North Central Florida offers a variety of options for preschool, elementary, middle and high school educations.
read more
Healthcare
Shands Hospital at the University of Florida, Tallahassee Memorial Hospital, Capital Regional Medical Center in Tallahassee, Shands Starke and Shands Live Oak, Veterans Administration Hospital in Lake City, Madison Memorial Hospital, Alachua General Hospital and North Florida Regional Medical Center are just a few healthcare facility options for residents of North Central Florida.
read more
Arts & Culture
North Central Florida hosts several art festivals, art shows, folk festivals and other outdoor events. The area is also home to a large number of historical, cultural and natural science museums and exhibits.
Sports & Recreation
Residents of North Central Florida enjoy outdoor activities year round, including camping, hiking, biking, boating and fishing. And for the sports fan, college and professional level teams are also available in the region.
read more